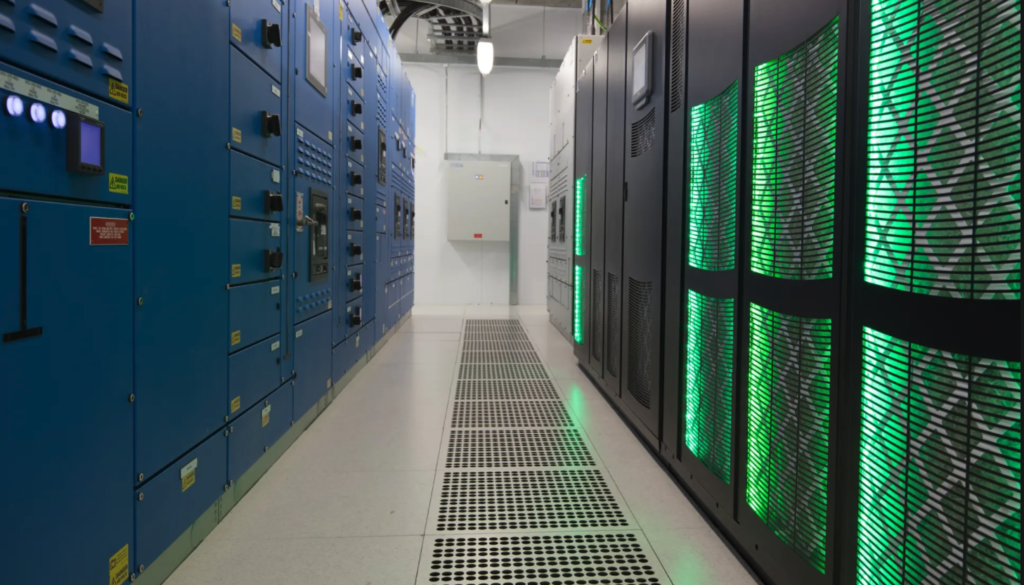 Last week TikTok announced it would be investing €420m in new Data Centres in Ireland, and creating up to 100 jobs in the process.
The IDA announced this as a big win for Ireland, but the announcement sparked a bit of pushback and public debate, with many questioning the wisdom of our industrial strategy that encourages Data Centres to locate here.
The main concern with Data Centres is their power usage. Eirgrid, which manages our national electricity grid, predicts that Data Centres alone will account for 29% of our total energy demand in 8 years time.
"The demand forecast in Ireland continues to be heavily influenced by the expected growth of large energy users, primarily Data Centres. These need a lot of power and can require the same amount of energy as a large town."
We have signed up to aggressive carbon emission reduction targets, which we're already at risk of missing, so an ever increasing number of power hungry Data Centres will surely worsen our performance, costing us both financially and ecologically.
Is it fair that we are giving our beef farmers grief one day, but celebrating new Data Centres the next?
The other main critique is that, given all of the power Data Centres demand, they give back very little in terms of jobs. The initial build creates a flurry of construction work, but after that the maintenance is minimal.
The Government's policy on the benefit of Data Centres also feels weak. The Government 'Statement on The Role of Data Centres in Ireland's Enterprise Strategy' says:
"Data centre presence in Ireland raises its visibility internationally as a technology-rich, innovative economy. In turn, this places Ireland on the map as a location of choice for a range of sectors and activities that are increasingly reliant on digital capabilities including manufacturing, financial services, animation, retail and global business services."
But does that really hold up? Just because your Data Centre is in Athlone, does that make you more likely to locate your UX design team in Grand Canal Dock? I'm always skeptical of any strategy that has "raising awareness" as it's main KPI.
TikTok's dual announcement of HQ and Data Centre jobs this week adds weight to their claim, but overall I'm still skeptical.
Taking this all into account, however, I still think a strong case can be made for Data Centres in our strategic industrial policy.
They don't create many jobs, sure, but that shouldn't be entirely negative. They create a large amount of economic value, but don't take much human intervention. So we need to ensure that we capture that value for our wider society. This means ensuring the Corporate Tax rate is enforced and paid in full.
An important factor of their energy consumption is that it is all Electricity, and every year more and more of our Electricity is generated by renewables. We're approaching 40% in 2020, the vast majority of which is Wind.
You can't plug a cow into a windmill, but you can a data centre.
It's also worth asking "if not here, then where?" Due to our cool climate, Ireland could be one of the most carbon efficient places to host data centres. We're not going to stop watching Netflix and making Zoom calls, so are we just pushing the servers behind those activities to a more carbon intensive environment?
In a simplistic view, one can imagine each new Data Centre built here being connected to a state owned Wind Farm, financed by zero interest bonds, paying large amounts of recurring revenue for its energy and paying its corporate taxes each year.
This would take a courageous industrial policy, attracting Data Centres because we know Ireland is a great place for them, and charging and regulating them accordingly.
The current Government strategy doesn't do this. It's far too optimistic on the positive externalities, talking about Data Centres as if they're akin to University R&D Labs, rather than warehouses full of servers, and it's too light on the measures we need to counter the negative externalities and push for net-zero carbon emissions. The only concrete proposals it contains are about removing local communities from the planning process, to streamline it.
I do think a stronger, more ambitious policy is possible, which continues to pitch Ireland as the home of Data Centres in Europe, but mandates a goal net-zero carbon emissions, ties in a strategy of state owned renewable generation and ensures that local communities have a say in how they benefit from these businesses.
In this model wind and cold weather can become Ireland's new natural resource. It's our new gold and Data Centres are how we mine them.