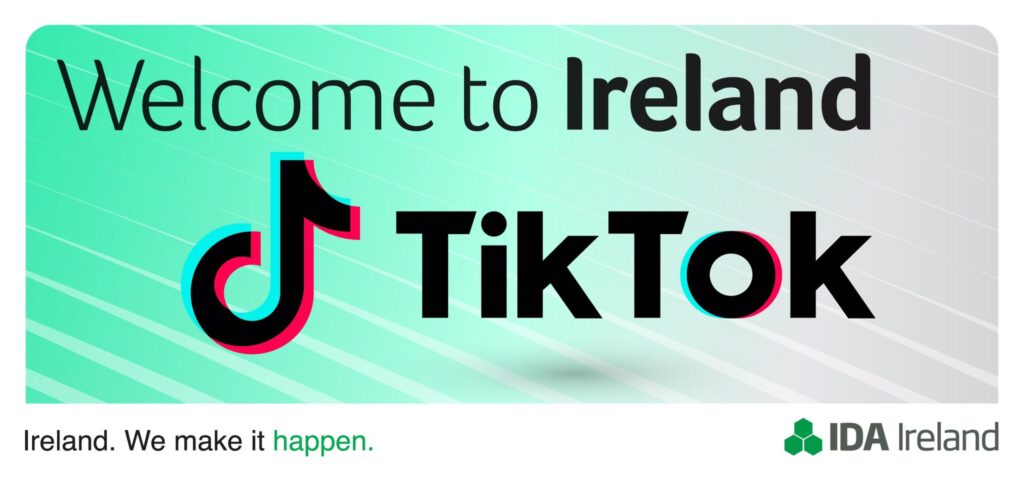 In this week's newsletter issue – The wider context to TikTok's big Irish jobs announcement, new stats from Scotland show the bias we'll see from the Leaving Cert grading algorithm, Australia's plan to tax big tech to support news media.
TikTok announced that they will be hiring "hundreds" of new jobs in Ireland, investing €420m in the next two years to build their main EU data centre here. Jobs announcements are always welcome (even if they don't fully deliver on the promise) but it's worth looking at some of the wider politics at play behind this particular announcement.
TikTok is a social media app owned by the Chinese company Bytedance. From the earliest days, the Bytedance founder has tried his best to position the app as a global tech platform, rather than a Chinese company. Most of their user data is stored on servers are outside China. They hired an American from Disney as their CEO. They're building up big teams outside the US. They even made TikTok unavailable in China, so videos aren't subject to the Communist Party's censorship rules.
All of this to try create the first truly global tech company, based in China. But at the end of the day, geopolitics is catching up. It's still a Chinese owned company operating under the Chinese legal system, which means it is ultimately answerable to the whims of the CCP. I haven't seen any nefarious interference in TikTok from China, but it seems like the threat alone is enough to make the US administration nervous about the app's gaining popularity.
That's the context within which the Irish data centre was announced this week. "This investment in Ireland" TikTok's Chief Information Security Officer said, "will create hundreds of new jobs and play a key role in further strengthening the safeguarding and protection of TikTok user data."
You can see the angle they're going for here. Even the fact that the "Chief Information Security Officer" is the one they put in the press release is revealing of the strategy.
None of it has helped, it seems, as Trump's administration is now threatening to ban the app in the US unless it sells to an American company, with Microsoft as the only potential suitor. The Trump administration continues to escalate this even further, announcing a new policy last night that includes a plan to "remove untrusted applications from U.S. mobile app stores."
TikTok's fate should be interesting to all of us, not just because it's used by hundreds of thousands of young Irish people, but because it is the first casualty of an escalating digital trade war between the US and China. The position the EU will take in all this, and Ireland as the home of big tech in Europe, is still unclear and certainly one worth watching as it develops.
Leaving Cert Algorithms. Often a good way to think about bias in algorithms is not that they are biased themselves, but that they reveal biases in the underlying system that they're based on. When you feed in historical data about the way decisions were made in the past, develop an algorithm using that data, but then find the algorithm is making biased predictions, that's a revelation about bias present in the historical decisions, moreso than the algorithm.
All this to say that we will probably find revealing biases in the calculated grades when the Leaving Cert results get released next month. The grading will done in two phases. First, a student's grade will be guesstimated by teachers, with oversight by the principal to normalise grades within a School. That seems fine. But then the Department of Education will apply a "National standardisation" of grades, which is basically a predictive algorithm. It looks at the grades the average student in that school got in the past and uses that to predict what an average student would have got in 2020, if the Leaving Cert had gone ahead as normal. If the average grade in a School is higher than predicted, their grades will be adjusted down accordingly.
How might this look in practice? Scotland released their numbers this week. Teachers in the most deprived Schools graded their average student at 85%, but the average mark was brought down to 69%, because kids in deprived schools usually never did that well. Compare that to the least deprived schools, which were graded at 90%, but weighted down to just 84%.
Poor kids can't get high grades in 2020 because poor kids don't normally get high grades.
So when the calculated grades get released here and inevitably show massive unfairness similar to Scotland, remember that the unfairness is not in the new grading process, but in the deeply unfair system underneath. The inequality will be no different this year to any other, it will just be quantified and transparent in a way it wasn't before.
The Business Model of Journalism. In Australia this week, the Australian Competition and Consumer Commission released a draft plan to force payments from digital platforms (Facebook, Google etc.) to pay money to Australian media organisations. It's an interesting new approach. It claims the problem is an imbalance of power in the bargaining ability of news organisations against tech platforms.
It says that Australian news companies can't charge Facebook and Google for "deriving a benefit from the ability to make Australian news content available to their users" and blames that on an imbalance in bargaining power.
It's an odd approach. News articles appearing in Google search results and being shared on Facebook, driving lots of clicks to their websites, seems like something that benefits those media organisations? But the Australian government thinks Google and Facebook should pay for the privilege?
The advertising business model that supported journalism is collapsing and journalism is important to society as a whole, so the case to use a tax to prop up new media, or just directly fund journalism, has merits. Why not just explore that? This feels like a huge number of extra steps because you don't want to call a tax, a tax.
I send this update in a newsletter every Friday morning. Subscribe for free here.