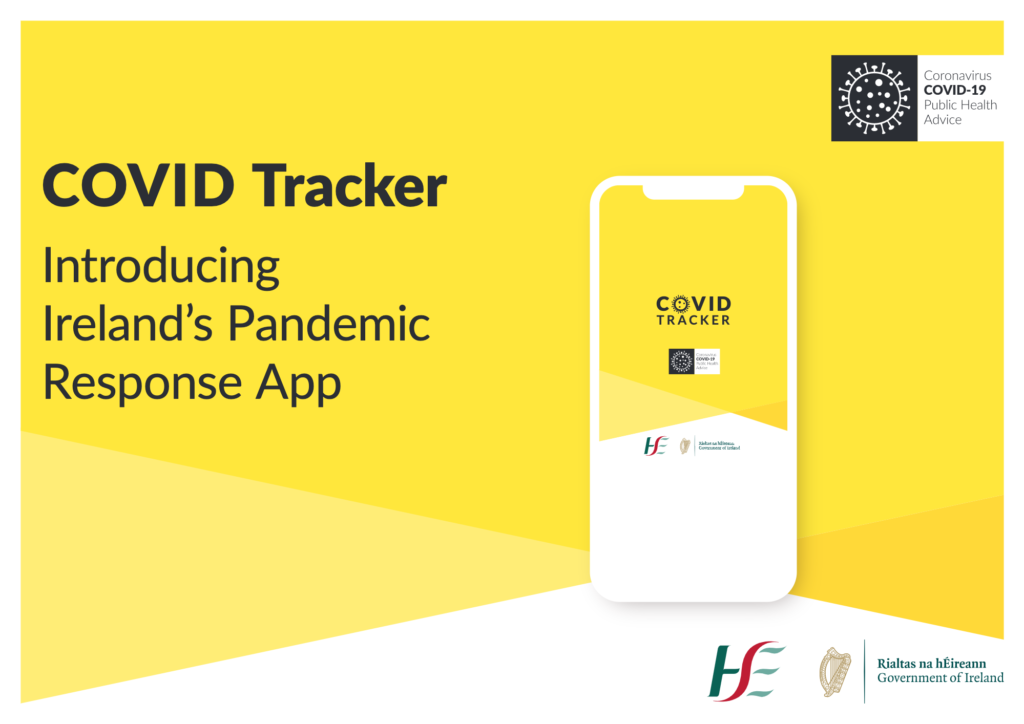 I send this newsletter every Friday morning. Subscribe for free here. In this week's issue:
In this issue:
Ireland: HSE's contact tracing app. Simon Harris' new department. Electoral reform. Cookie Notices.
Global: Facebook act on Trump. UK's covid app. Hate speech management. The UK online.
And a podcast recommendation.
🇮🇪  Ireland
The HSE's Contact Tracing App was announced last week. I have a full blog post on my site with an analysis of the choices they made, but the quick summary is this – they have designed an app that maximises privacy. This may increase the level of adoption, but gives the HSE far less data to action and relies on a bluetooth technology that isn't fully proven yet. Will this trade-off encourage more people to download and use the app, ultimately leading to a greater level of effectiveness? Only time will tell, as all countries are figuring this out as they go along. Read more.
Simon Harris has left his post as Minister for Health and will now become Minister of the new Department of Further and Higher Education, Research, Innovation and Science. That's quite an interesting title! I haven't seen much detail yet, but the new minister describes it as a department "to help drive economic and social cohesion." He explained that he sees it as having two broad goals:
"Social cohesion" – ensuring more access to, and diversity within, higher education, science and research. This seems like a great focus, not just because it works towards a more equal society, but because a more diverse sector will surely produce better outcomes for the country. Technical apprenticeships could play a role here.
Commercialising science. I was disappointed to see this as the way this was framed. I think this ministry could be a great opportunity to push in the opposite direction, to dive for more basic science research, to ask "what would it take to make Ireland a world-class leader in science?" The commercialisation usually follows.
It's early days yet, so I'll reserve judgement, but it's certainly one to watch. Here's a quick video the minister did about it. Follow the new dept on Twitter here.
Electoral reform. While we're on minister watch, Malcolm Noonan of the Green Party is the new junior minister with responsibility for Electoral Reform (and Heritage). The Programme for Government promises to form an Electoral Commission by the end of next year, with the powers "to regulate online political advertising in the public interest and introduce a consistent regime relating to political advertising across all media." Follow him on Twitter here.
Cookie Notices. The Irish Data Protection commissioner conducted a "sweep" of 40 large Irish websites to see what level of compliance each had with the cookie laws. Of the 38 who responded, only 2 got a "Green" from the DPC, the rest got an "amber" or "red". To find only 5% of Irish companies complying with the law isn't a good thing, but it's hard to assess if that's because companies are acting in bad faith, or because the law is too stringent or hard to understand, or somewhere in between.
In some senses, this transition is only difficult because so much of the infrastructure of the internet developed with an unregulated ethos for two decades, and now the ePrivacy Directive has come in with a very different philosophy. It leads to a lot of companies asking "surely you don't mean we have to ask permission for everything?!" because not asking was the norm for so long.
On the other hand, from the consumer perspective, being asked permission for every cookie every time on every website is very cumbersome. It also forces businesses to ask permission for basic things – like counting the number of visitors to their site. Some companies are now unable to see 80% of the activity on their site once they started asking before using the basic Google Analytics cookie, for example.
There's probably three ways we'll move to resolve this:
The business stops using the services that depend on the cookies. This means flying blind a lot more often with your advertising. When you don't know how many sales that €10k campaign drove, it removes confidence from future decisions, improving your offering and investing further, which I think would be a net-negative. It also means killing a swath of 3rd party ad services, which is probably a net-positive.
The legislation can change, categorising basic analytics services and advanced tracking behaviour as separate, and requiring different levels of permission for each. The new ePrivacy Directive from the EU is doing this.
Technology solutions to make life easier for users. E.G. Telling your phone or browser that you're ok with simple analytics on any website, but you want to be prompted every time for advanced stuff (or reject it by default). Chrome and Safari are already working on solutions in this space.
Read more: The DPC's sweep report. Their podcast discussing the findings.
🌍  Global
Facebook content moderation. Announcing a change in their policy, Facebook will now be acting a little bit more like Twitter by labelling when a politician breaks their rules, but not removing it. From Zuckerberg's post:
"A handful of times a year, we leave up content that would otherwise violate our policies if the public interest value outweighs the risk of harm. Often, seeing speech from politicians is in the public interest, and in the same way that news outlets will report what a politician says, we think people should generally be able to see it for themselves on our platforms.
We will soon start labeling some of the content we leave up because it is deemed newsworthy, so people can know when this is the case." Link.
The story of the UK's homegrown covid tracing app. Link.
Hate Speech. The European Commission published a study of how fast platforms responded to notifications of hate speech. 90% of the notifications were reviewed within 24 hours and 71% of the content is removed. Facebook was the fastest and Twitter was the slowest, with YouTube somewhere in between. Link.
Ofcom in the UK released their annual "Online Nation" report. Here's some interesting stats on how the UK uses the internet, many of which I presume are comparable here:
87% of adults are online. This is flat over 5 years, so we've probably peaked on "getting online" activity, now we need to consider the social and economic ramifications of the 10% who will never get online, while the rest of us live digital lives.
Children switch from accessing the internet "mostly tablet" to "mostly smartphone" at around age 12
A majority of children aged 12-15 have a social media account
People are getting significantly more aware with how their data is being used online, and more confident in their ability to manage it
Around half the respondents understood that advertising is personalised online, that Youtube is funded by advertising and that the top search results were paid-for. About half did not.
Eighty-one per cent of 12-15 year olds said they had had a potentially harmful experience online in the past year. The big drivers here seem to be unwanted contact on Facebook & Instagram, and offensive language on Facebook and YouTube.
Podcast Recommendation
Running From Cops is a 6 part series about the longest running reality TV show in the US – Cops. When every police officer under the age of 40 has grown up with Cops as one of the main portrayals of policing in their culture, what impact does that have on they way they act in the job? Listen here.